First-time home buyers guide: Finding the perfect house
There are many factors to consider when you are looking for a home, including: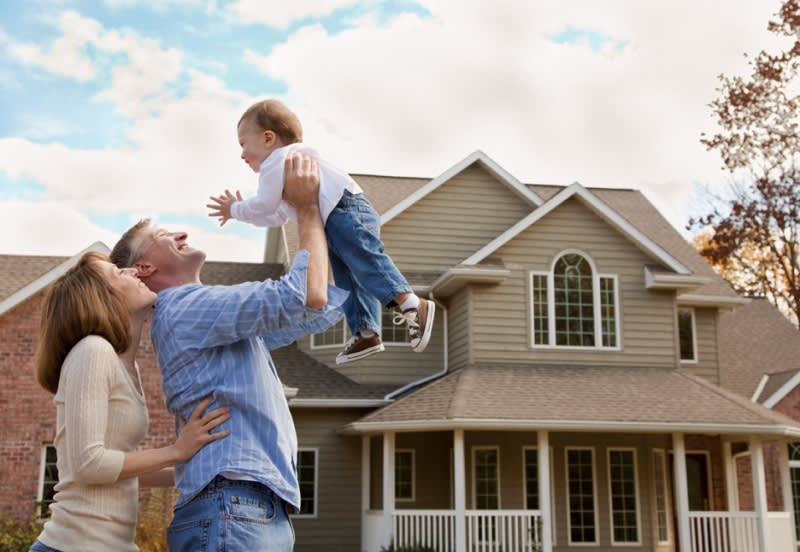 Price. When you decide how much home you can afford, use a mortgage calculator to determine a reasonable purchase price, then connect with a lender, who can tell you whether you could be approved for that price. Knowing your price range will help narrow your search.
Size. How many bedrooms and bathrooms do you need for your family? Are the shared spaces (kitchen, living room, dining room) big enough?
Location. It's important to evaluate if a neighborhood is right for you and your family. Will your commute to work or school be reasonable? Is the neighborhood walkable? Does the school system meet your needs?
Type of Home. Determine what type of home is right for your needs. For example, a condo or townhouse may be a good choice if you don't like yard work.
How to find the "best home" for your needs
At any given moment, there are millions of homes for sale nationwide.
With so many homes from which to choose, it's no wonder that finding the "best house" can be a challenge.
However, for home buyers who take the time to think about what they want in a home — what they really want — shopping for the right home can be a lot more simple.
The key is to keep your interests top-of-mind throughout the home-buying process.
Make a list of the features that you require in a home — and those features you could do without — before beginning your search.
There are ten categories to consider, at least.
Shopping for a home that fits your needs and budget can be an exciting and stressful experience — especially for first time home buyers. Planning ahead will help settle your nerves.
The information contained on this website is for informational purposes only and is not an advertisement for products . The views and opinions expressed herein are those of the author and do not reflect the policy or position of Brokerage. Source: The Mortgage Reports